<![if !vml]>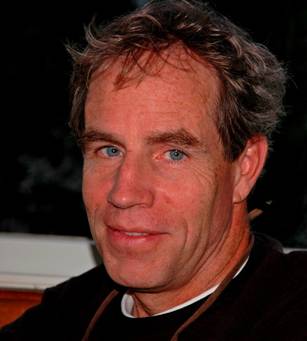 <![endif]>
Feedback Representations of the Impact of Information Technology in Air Transportation
This lecture explores the impact of Information Technologies (IT) on Air Transportation and attempts to identify key IT trends, emergent issues and future opportunities.  The Air Transportation System is an example of a complex adaptive system.  Several key operational subsystems including the Flight Control, Cockpit, Aircraft, Airline, and Air Traffic Management systems are modeled as interacting feedback control loops.  Information flow, inner loop control, outer loop automation, and human decision support issues are discussed.  The impact of Information Technologies on each of these subsystems is evaluated through the performance of these control loops.  Information technologies are seen to have a significant impact on the safety, efficiency, capability, capacity, environmental impact and financial performance of the Air Transportation System and its components.
R. John Hansman
<![if !supportLineBreakNewLine]>
<![endif]>
Dr R. John Hansman a Professor of Aeronautics& Astronautics and of Engineering Systems at MIT, where he is the Director of the MIT International Center for Air Transportation. He is a Fellow of the AIAA and presented the 2005 Dryden Lectureship.  He also received the Kriske Award for Career Contributions from the Air Traffic Control Association, a 2004 Laurel from Aviation Week & Space Technology, the 1996 FAA Excellence in Aviation Award, and the 1994 Losey Atmospheric Sciences Award from the AIAA for Contributions to Mitigation of Aviation Weather Hazards.
Dr. Hansman has over 5200 hours of pilot in-command time in airplanes, helicopters and sailplanes including meteorological, production and engineering flight test experience. He holds type ratings for Lear Jet 20, 30 and 55 series aircraft. Professor Hansman is Co-Chair of the FAA Research & Development Advisory Committee and serves on various national advisory committees related to aviation and aerospace.
<![if !vml]>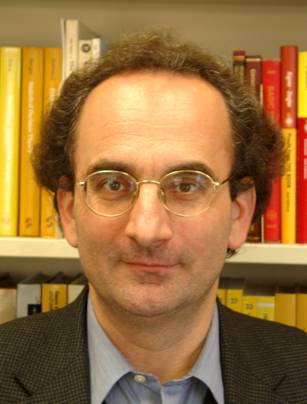 <![endif]>
Some Stochastic Control Problems In Mathematical Finance
IOANNIS KARATZAS
Department of Mathematics
Columbia University
We shall formulate and review a class of stochastic control problems, collectively known under the rubric of  "portfolio optimization", that arise in the context of mathematical finance. Ideas from convex duality play a prominent role in the resolution of these problems, as does the theory of parabolic partial differential equations under certain strong conditions on the financial market structure. Under less stringent conditions, stochastic analogues of the classical Hamilton-Jacobi-Bellman equation emerge as particularly relevant in this context, in connection with ideas and results from 'backwards' stochastic equations and the Ito-Wentzell formula for random fields. Using such tools, feedback formulae become available for the investor's optimal strategies, based on his current level of wealth. Recent progress on these issues will be surveyed, and some open questions will be mentioned.
Ioannis Karatzas
Ioannis Karatzas obtained his Ph.D. degree in Mathematical Statistics at Columbia University, where he is now the Eugene Higgins Professor of Applied Probability in the Department of Mathematics.  He has held visiting positions at Brown, MIT, Rutgers, NYU, Yale and at the Universities of North Carolina, Paris and Pennsylvania. He works in Probability Theory, Stochastic Control, Mathematical Finance and Economics. He has co-authored the book "Brownian Motion and Stochastic Calculus" and the monograph "Methods of Mathematical Finance", both published by Springer-Verlag. His 17 former Ph.D. students are now leading figures in their fields – on the faculties of Universities such as Boston, Brown, Caltech, Columbia, Cornell, CUNY, NYU, Princeton, Texas, Alberta, Nagasaki and Reykjavik, or in various industrial positions.
He has delivered the André Aisenstadt Lectures at the University of Montréal (published by the American Mathematical Society), an IMS Bernoulli Society Lecture, the Kuwait Lecture at Cambridge University, and the Lukacs Lectures at Bowling Green University. He has been Plenary Speaker at numerous Conferences, including the World Congress of the Bachelier Society, the HEC/Montréal Optimization Days, the American Control Conference, the Abel Symposium and the International Symposium on "Stochastic Analysis and Related Topics" in honor of Prof. Kiyoshi Ito's 90th birthday.  
<![if !vml]>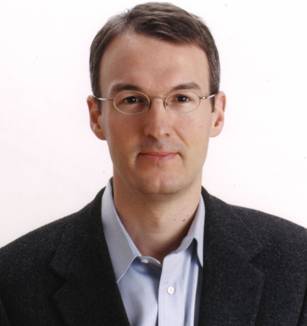 <![endif]>
Structure and Passivity in Large-Scale Network Analysis and Design
This talk presents a unifying passivity approach for the analysis and design of large-scale networks. The passivity concept - an abstraction of energy conservation and dissipation in physical systems - has been instrumental in earlier developments in feedback control theory, and led to breakthroughs in nonlinear and adaptive control. Its networked variant is illustrated in this talk via case studies in computer networks, motion coordination, and biochemical reaction networks. The first case study addresses resource allocation problems in computer networks, including the Internet congestion control. By using a passivity approach, this case study presents a unifying framework which encompasses existing stability results for congestion control as special cases. In addition, the new approach significantly expands the current classes of stable flow controllers by augmenting the source and link update laws with passive dynamic systems.  This generality offers the possibility of optimizing the controllers, for example, to improve robustness in stability and performance with respect to time delay, unmodeled flows, and capacity variation.
The next case study presents a new approach to decentralized cooperative control which allows high order, nonlinear, and heterogenous agent dynamics by exploiting inherent passivity properties of mechanical structures.  The passivity approach yields a modular and scalable design procedure in which the internal feedback control of an agent relies neither on information about the external interconnection structure, nor on the number of agents in the network. The final case study exhibits a cyclic interconnection structure in which the first subsystem of a cascade is driven by a negative feedback from the last subsystem downstream. This structure has been noted in gene regulation networks, cell signaling pathways, and in metabolic networks, and is of interest because the inhibitory (negative feedback) loop gives rise to the possibility of periodic orbits. To provide conditions for oscillations or lack thereof, we first present a passivity interpretation of a "secant criterion" developed earlier in the literature for linear cyclic networks, and next use this passivity insight to extend the secant criterion to a nonlinear biochemical reaction model.
In addition to demonstrating the suitability and the advantages of the passivity approach in large-scale systems, the case studies serve to exhibit two interconnection structures that commonly occur in natural and technological networks. The first interconnection possesses a "conservative" structure that guarantees stability of the network when the individual components are passive. The second structure is non-conservative, and requires excess of passivity in the components to compensate for the loss in the interconnection. The talk presents design and analysis tools that exploit these inherent structures, and illustrates them on practically motivated examples that include a decentralized motion coordination system design, and a stability analysis for mitogen-activated protein kinase cascades in cell-signaling networks.
Murat Arcak
Murat Arcak was born in Istanbul, Turkey, in 1973. He received the B.S. degree in Electrical and Electronics Engineering from the Bogazici University, Istanbul, in 1996, and the M.S. and Ph.D. degrees in Electrical and Computer Engineering from the University of California, Santa Barbara, in 1997 and 2000, under the direction of Petar Kokotovic. After a brief postdoctoral appointment in Santa Barbara, in 2001 he joined the Rensselaer Polytechnic Institute,
Troy, New York, where he is now an associate professor of Electrical, Computer and Systems Engineering. He has also held visiting appointments at the Laboratory for Information and Decision Systems of MIT, and at the University of Melbourne, Australia.

Dr. Arcak's research is in nonlinear control theory and its applications, with particular interest in robust and observer-based feedback designs, and in analysis and design of large-scale networks. In these areas he has published over ninety journal and conference papers, and organized several technical workshops. He is a member of SIAM, a senior member of IEEE, and an associate editor for the IFAC journal Automatica. He received an NSF CAREER Award in 2003, and the Donald P. Eckman Award in 2006.


<![if !vml]>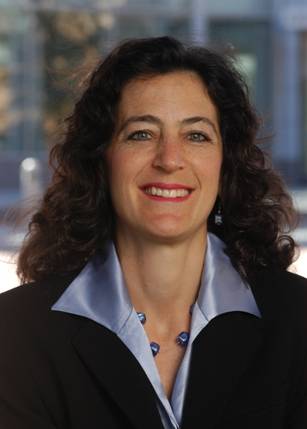 <![endif]>
Consummating the Union Between Control and Communications
Control systems and communication networks are largely disparate research areas with little overlap or synergy to date. However, the ubiquitous deployment of wired and wireless communication networks enables compelling distributed control applications such as smart buildings, automated factories and highways, robot teaming, and automated security.  Building a robust distributed control system closed over a communication network is a challenging task due to the different design principles inherent to these two disciplines; control theory often assumes feedback data that is accurate, timely and lossless, whereas random delay and packet loss are accepted and in fact unavoidable in most communication network designs. The optimal joint design of control and communication systems, along with separation principles whereby some aspects of the designs can be decoupled without loss of optimality, are wide open research problems. In addition, the application of control and optimization techniques to communication network design is emerging as a powerful tool to improve performance and robustness. This talk will describe some of the recent advances at the intersection of control and communications, as well as the remaining challenges and research vision needed to fully consummate the union between these fields.

Andrea Goldsmith

Andrea Goldsmith is a professor of Electrical Engineering at Stanford University, and was previously an assistant professor of Electrical Engineering at Caltech. She has also held industry positions at Maxim Technologies and at AT&T Bell Laboratories, and is currently on leave from Stanford as co-founder and CTO of Quantenna Communications, Inc. Her research includes work on capacity of wireless channels and networks, wireless communication and information theory, energy-constrained wireless communications, wireless communications for distributed control, and cross-layer design of wireless networks. She is author of the book ``Wireless Communications'' and co-author of the book ``MIMO Wireless Communications,'' both published by Cambridge University Press. She received the B.S., M.S. and Ph.D. degrees in Electrical Engineering from U.C. Berkeley.
 
Dr. Goldsmith is a Fellow of the IEEE and of Stanford. She has received several awards for her research, including the National Academy of Engineering Gilbreth Lectureship, the Alfred P. Sloan Fellowship, the Stanford Terman Fellowship, the National Science Foundation CAREER Development Award, and the Office of Naval Research Young Investigator Award. She was also a co-recipient of the 2005 IEEE Communications Society and Information Theory Society joint paper award. She currently serves as associate editor for the IEEE Transactions on Information Theory and as editor for the Journal on Foundations and Trends in Communications and Information Theory and in Networks. She was previously an editor for the IEEE Transactions on Communications and for the IEEE Wireless Communications Magazine, and has served as guest editor for several IEEE journal and magazine special issues. Dr. Goldsmith is active in committees and conference organization for the IEEE Information Theory and Communications Societies and is an elected member of the Board of Governors for both societies. She is a distinguished lecturer for the IEEE Communications Society, the second vice-president, student committee chair, and a distinguished speaker of the IEEE Information Theory Society, and the technical program co-chair for the 2007 IEEE International Symposium on Information Theory.

<![if !supportLineBreakNewLine]>
<![endif]>
<![if !vml]>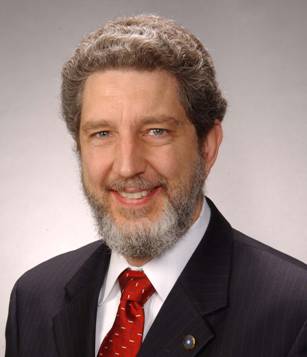 <![endif]>
Control Systems Research for Building Automation
The building industry is large and highly fragmented. Construction and renovation projects are usually driven by first-cost considerations even though the dominant factor in life cycle cost is building operation. Mechanical systems and controls are usually designed and installed through subcontractors that are one part of a complex network of contractors and suppliers. In spite this difficult business environment, there are growing demands on the capabilities and performance of building automation and control systems to provide integration of building systems, reduce energy consumption, and deliver a more comfortable and safer environment for building occupants. This talk will describe some of the key technical challenges facing the building automation industry and highlight specific research activities that are attempting to address them.
Steven T. Bushby
Mr. Bushby is the leader of the Mechanical Systems and Controls Group in the Building and Fire Research Laboratory at the National Institute of Standards and Technology (NIST). He is responsible for overseeing research activities related to the development of technology as well as national and international standards for integrated building automation systems, automated fault detection and diagnostics for HVAC system components, automated commissioning tools for HVAC control systems, and developing a testbed for studying the interaction of multiple building control systems in "cybernetic" buildings.
Mr. Bushby is a member of the American Society of Heating Refrigerating and Air-Conditioning Engineers (ASHRAE) and has served on several technical committees including a term as chair of Technical Committee 1.4 Control Theory and Applications.  Mr. Bushby provided a leadership role in developing the BACnet communication protocol, which is now an American national standard, an ISO standard, a European Community standard, and a national standard in over thirty countries. He is a past chair of ASHRAE SSPC 135, the committee charged with maintaining the BACnet protocol, and convenor of ISO TC 205 WG 3 Building Control System Design, which is developing ISO standards for various aspects of digital control systems, including communication protocols. Mr. Bushby created and managed the BACnet Interoperability Testing Consortium, a cooperative research and development agreement between NIST and 22 private sector partners whose work between 1993 and 2000 lead to the establishment of the BACnet Manufacturers Association and an industry run testing and listing program for BACnet products in both the United States and Europe.

Mr. Bushby's educational background is in Chemical Engineering and Computer Science. He received a Bachelors degree in Chemical Engineering from Northwestern University in 1981, a Masters Degree in Chemical Engineering from Colorado State University in 1983, and a Masters Degree in Computer Science from the University of Maryland in 1993.

Mr. Bushby has received several awards including the Department of Commerce Bronze Medal in 1992 for his work in developing the BACnet protocol; a Hammer Award from Vice-President Al Gore in 1996 for his work applying BACnet technology in government buildings; the NIST William P. Slichter Award in 1996 for outstanding work to improve NIST's ties to industry; and the ASHRAE Distinguished Service Award in 2004.